Resources
There are many web links on this page for your viewing pleasure. Choose one to jump to that section:
---
The links below lead to information that could be useful for building intentional communities.

SOME TYPES OF NATURAL BUILDING TECHNIQUES
WE COULD POSSIBLY USE IN OUR ECO-VILLAGE:

SOME EXISTING ECO-VILLAGES OR UNIQUE INTENTIONAL COMMUNITIES: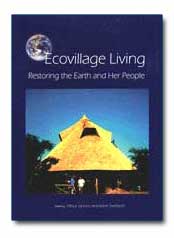 BOOKS AND VIDEOS:

COMMUNITY DEVELOPMENT NETWORKS & DIRECTORIES:
Want to be useful to our future FemDom Ecovillage? Take a course to learn a skill.
EVENTS AND WORKSHOPS:
INDIVIDUALS/COUPLES' NATURAL HOMES:
ORGANIC FARMING, GARDENING and COMPOSTING:
SOLAR PRODUCTS and RENEWABLE ENERGY:
PLACES THAT RUN ON 100% RENEWABLE ENERGY:
OTHER INTERESTING LINKS:
Learn about the current state of the world under patriarchal rule:
Transportation and Fuel Alternatives:
Greasecar.com - They turn diesel vehicles into ones powered on straight vegetable oil.
Biodiesel.org- Biodiesel is a domestic, renewable fuel for diesel engines derived from natural oils like soybean oil and also mixed with diesel fuel.
Discussion of matriarchal communities:
Great Female-led websites and Reciprocal Links & Banners:
1) Free sites:
2) Sites with both some free content and members-only pay sections:
How to link to Us or exchange banners
If you would like to link to us or exchange links or banners, please use our banner below.
(Right click on it and save it to your computer then upload to your site) If you'd like us to link to your site, please add our banner or link to your site then email your information to us at domina_lisa@hotmail.com

Like our site? Remember to sign our Guestmap
on our homepage at www.FemalesRule.com
or join our Discussion group

"The world is but a canvas to the imagination"
- Henry David Thoreau